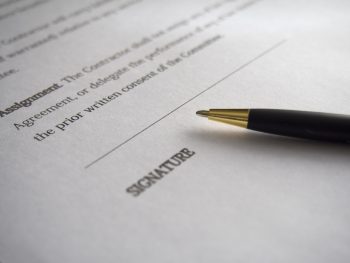 Written by Dragomir Kojic
When I started my "Jungian journey", about eight years ago, and began my training in the C. G. Jung Institute, Zurich, I could not imagine that I would apply the knowledge and skills I obtained there in the business environment where I work – in a law firm.
Studying at the Jung Institute was a trip into the unknown, on which I embarked intuitively, without a clear goal. It was a call from my soul that I had to listen to, which led to the transformation of my personality and opened me to a completely new perspective on life. I am particularly delighted that I can share the knowledge and experience from the Jung Institute with my fellow lawyers, with whom it was a real pleasure to work all these years. I am especially pleased that our relationship is not a "one-way street", but rather a two-way relationship in which I learn a lot from them as well. They often bring to our sessions topics that are important not only for their lives, but for mine as well, so I feel that we are developing and growing together through this process. While I was studying at the Institute, one of my supervisors psychiatrist Jozef Magdic, used to tell me "My dear Dragomir, please do not ever be without clients in analytical work, because they are your greatest teachers in life". Later on, when I started having my own clients[1], I found this statement to be very true.
Towards the end of my studies at the Institute, I developed an interest in executive coaching, which in a thought-provoking and creative way inspires people to maximize their creative potential. Bearing in mind that as a Jungian, my main field of interest was the unconscious, I enrolled in coaching training based on the work of the American psychiatrist Milton Erikson – who also, in some ways, dealt with the unconscious psyche. My idea was to bring Jungian psychology into the coaching world and to implement it in the lawyer community. Of course, this required some adaptation of analytical psychology (which is, as a rule, applied in psychotherapy) to a business environment where the clients are lawyers who bring to the sessions their business projects, the problems they face in courts and with their clients, work-life balance and stress management issues, topics such as: interpersonal relations, career development, seeking meaning in work and in life, etc. Lawyers are generally thought of as intelligent, ambitious, talented and argumentative people with huge responsibilities who are often under a lot of pressure, therefore this kind of experience could be very beneficial for them.
When we started the program, I was slightly concerned that my role of a senior lawyer and a partner in the firm would influence my fellow lawyers' perception of me in the context of coaching and be an obstacle in establishing a client-coach relation. However, the exact opposite happened. They were thrilled to talk to me and share their ideas, projects or concerns. The lawyers jumped at the opportunity of having a coach with intimate and personal knowledge of the pressure they face daily, client expectations and general challenges of the legal profession. "You understand us so well because you are one of us", my clients would often say. In terms of my approach, as their coach I utilize several methodologies – combining my education and experience as a lawyer and a partner (a manager in a law firm), with my training as Jungian psychologist and executive coach.
By combining Jung's methods that provide the unconscious background of human activity with executive coaching tools that are focused on practical work results, and adapting all that to the lawyers' environment, a new method emerged that has proven to be quite successful in working with lawyers. We like to call it internally "the Jungian analytical coaching method".
The main goal of this method is to lead the clients from the world of the manifest event to the world of the latent meaning of the event. It helps them to understand the unconscious "reasons" that have led them to a certain situation. Clients actually learn to think symbolically and to discover the depth-psychological meaning of various events in work and life, but also to see the unconscious reasons for the choices they make and to implement it to concrete life or work situations with making a specific, measurable, achievable, relevant and time-bounding plan (the so called SMART principal for setting objectives in executive coaching).
As a rule, the sessions begin with the Myers-Briggs Type Indicator (MBTI) test and its analysis, in order for clients to understand how their conscious psyche works. Then, I introduce, on a theoretical level in the beginning, the principles of the Unconscious, Complexes and Archetypes, as well as the Self, Anima, Animus, Shadow and Persona archetypes. After understanding these theoretical concepts we combine and implement them in concrete life situations.
In the sessions, while discussing the topics they bring, we often use motifs from fairy tales, myths, astrology, Tarot and the I Ching to bring situations from a personal level to the collective level and show their archetypal background, which helps clients understand that they are not alone in some experience, and that the experience has already been lived many times in human history. This gives them, besides the individual, also the collective experience of a particular situation. On the other hand, it reveals to clients the law of synchronicity, which is refreshing for lawyers who generally think in a rather causal way. For me, it was interesting to see that after understanding the law of synchronicity and becoming aware of when and where the synchronicity appears in their life, the level of stress they experience is reduced because they realize they cannot have everything under their control. They also realize that there are certain events in life that should not be understood literally, and that there is a symbolic message in many events, especially in the challenging ones and those which would have been quite annoying earlier in their lives.
Since lawyers are in general extraverted people with a dominant Thinking function and with a fairly strong Judging attitude (according to the MBTI), during our sessions we slowly discover their introverted side, the Feeling function and the Perceiving attitude. This helps them become aware of these important aspects of their psyche, which until then were unknown and concealed. In order to awaken their imagination and take them away from their strong minds, we often work with pictures and cards with archetypal motifs, we search for the symbolic meaning in numbers, interpret dreams and try to understand the archetypal patterns of life. All these methods additionally "awaken" the creative unconscious potential of lawyers, who are often led by their strong Persona.
In the past five years, since we began using this method in our legal practice, I have worked with dozens of lawyers from six countries. We have had hundreds of both, individual and group sessions, and held lot of trainings on public speaking, communication, negotiation, the psychology of lawyers, mentoring, coaching and other related topics.
In conclusion, I would like to emphasise that the time I spent at the C. G. Jung Institute Zurich was the most important experience that I had in my life. I feel privileged to have been there, to have had the opportunity to meet so many exceptional people from different parts of the world, to remain a part of the Jungian community through the Alumni organization, and – by writing this blog – to share with that community my experience of the synergy achieved by combining analytical psychology and executive coaching with the lawyer environment.

---
[1] Reference throughout this document to clients and client work, means the inhouse, internal coaching work with fellow lawyers, as part of my partner role in the firm, within the frame of the development program of my colleague lawyers.