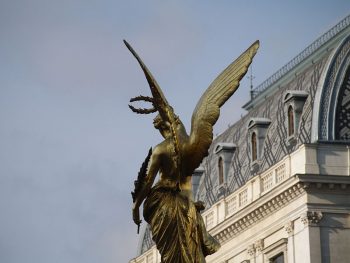 IAAP XXI. International Congress for Analytical Psychology
Encountering the Other: Within us, between us and in the world.  
August 25 – 30, 2019, Vienna, Austria
We are delighted to see that many alumni of the CG Jung Institute Zürich who are members of our Association will contribute to the upcoming IAAP Congress in Vienna.
Verena Kast, Master Class of Supervision, Sunday 25th August 14:00-17:00
Dominique Lepori, Social Dreaming, Monday 26th – Friday 30th August 7:30-8:30
Caterina Vezzoli, Permission to narrate, emergence, group supervision, Monday 26th August 15:30-17:00
Michael Escamilla, Complexes and the body/brain: Testing Jung's and Freud's ideas of autonomous complexes inside us, using functional magnetic brain imaging, Monday 26th August 17:15-18:45
Cécile Buckenmeyer, The Hestia-Hermes archetype and the spirit of the place: Looking for orientation in the Brexit turmoil, Tuesday 27th August 17:15-18:45
Barbara Whitaker, When the other takes over: Helping torture survivors overcome the introjected other of the torturer, Thursday 29th August 17:15-18:45
John Hoedl, Psychology's uroboric encounter with its own Other – in us, between us, and in the world, Thursday 29th August 17:15-18:45
Jerome Braun, The Secret of the Golden Flower: Ego-Self Axis & Facing the Other-within, Thursday 29th August 17:15-18:45
Please click here for the Congress website.
Picture source: https://www.flickr.com/photos/augustinrouchon/3040181497/